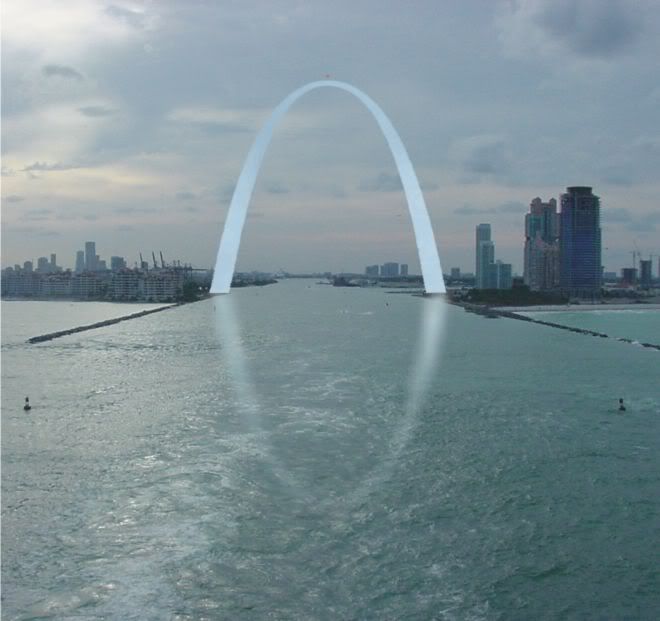 According to today's Miami Herald, Miami-Dade Commissioner Carlos Gimenez thinks the county should consider building a massive Ferris wheel at the Port of Miami, duplicating England's hugely successful London Eye and an even taller one being built in Beijing for next year's Olympics.
We would like to counter offer with another re-cycled idea: MVB's
Miami's Gateway Arch to the Americas
. Yes, it's a rip-off of the St. Louis Gateway Arch but it serves a specific purpose other than reminding everyone that Miami is the Gateway to the America's. If moved further west along Government Cut, it could act as a pedestrian bridge/tourist attraction between the Port of Miami and Watson Island (Yes, security would be a problem but not insurmountable). The scale is the same as the St. Louis Gateway Arch and if the same technology has been warehoused since it was built, i.e, the climbing cranes that rode the outside of the original arch, perhaps they could be used to build this East Coast version at bargain discount prices.