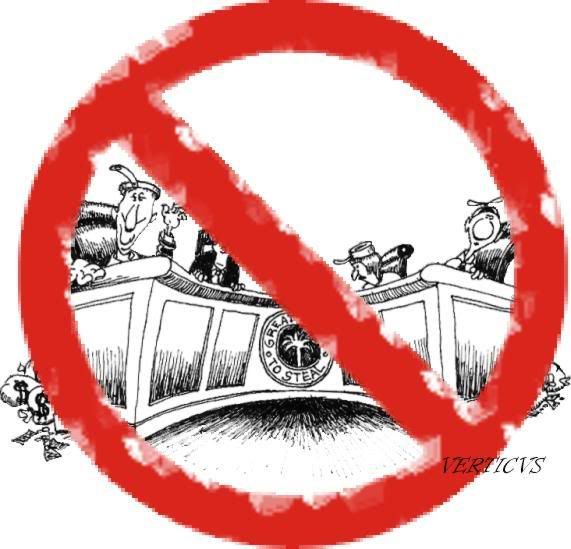 Yesterday for the third straight time, the courts told special interest groups and the county commission "Seven"* to give it a rest. Despite "the Seven's" effort to circumvent Mayor Carlos Alverez's right to a referendum before the electorate regarding his strong mayor charter change, the commission took another haymaker to its collective jaws. Whether they are down for the count depends on how much they fear losing power. Their "managers" are huddling now outside the ring to decide whether or not to appeal or to "commit resources to campaigning against the mayor's plan."
We don't like the idea of seven or more against one. It's not American. MVB hopes they stay down for the count and that, as Mayor Alvarez says, they allow "the people's right to vote (to) prevail"-- which is very American.
*"The Seven" county commissioners who voted to pass over the county's own legal staff to bring in outside council to represent them at considerable expense to the public are: Bruno Barreiro, Jose "Pepe" Diaz, Audrey Edmonson, Dennis Moss, Dorrin Rolle, Natacha
"I want my Water"
Seijas, and Javier
"I'm Watching"
Souto. For this shameful display of contempt for the public, they were awarded MVB's first "Poopy Head Hats"
here
.