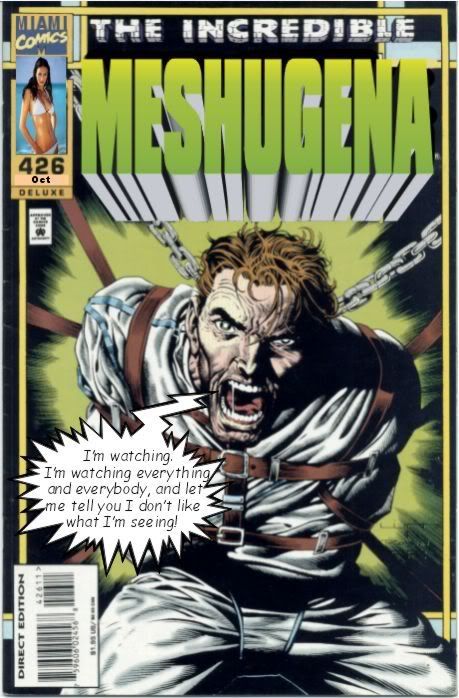 You really gotta love this place. A day doesn't go by when elected officials or city or county bureaucrats don't do or say something really, really stupid. Case in point: The Miami Herald reported today that although most of the contributions to the strong mayor campaign came from within the county, Dade County Commissioner
Javier Souto
wondered out loud if some of the donations might have come from "
international left-wing agitators
" who might want to see voters usurp his and the commission's power.
For the past few months, seven of the commissioners have done all they can to embarrass our county by trying to stop the referendum calling for a vote by the county's citizens on Mayor Carlos Alverez's proposal. Using every legal tactic it can to block the referendum-- and getting smacked aside the head by every court the matter has been taken to-- including the Florida Supreme Court-- they had the temerity a few weeks ago to hire an outside attorney-- at the public's expense-- to battle the issue one more time in the courts. That earned "the seven" the first MVB Poopy Head hat awards.
According to Matthew L. Pinzur of the Herald, at the October 17th meeting, Souto "wondered aloud whether international left-wing agitators could be gaining influence in South Florida." Despite our admitted group therapy sessions with a shrink, what follows is something even we couldn't have come up with if we tried, Commissioner Souto's own words:
"When you have...so many left-wing governments in Latin America at the moment, so much money-- are you talking about Venezuelan money? Are you talking about Castro? There's no money in Cuba for soap, but there's money for spying.
"There's some things happening in Miami-Dade County-- I've been saying it over and over and over again.
"I'm watching. I'm watching everything and everybody, and let me tell you I don't like what I'm seeing."
The next day he added this at another meeting:
"When our guys-- not the left-wing people, but the people who are in favor of democracy and who Reagan was supporting-- when those people get on the offensive and kick the hell out of the other people, where do you think they went?
"You think they went to Alaska? You think they went to Russia? No, my friends. They came here.
"They're in Texas, they're here. They came across the border."
Commissioner Souto, we don't know what the hell you're trying to say, or how in God's Good Name you got elected, but in appreciation of your efforts in keeping an eye on those godless left-wing bastards who are trying to infiltrate our way of life, we salute you with your second Poopy Head hat award. You and Commissioner Natacha Seijas now have two Poopy Head hats each-- more than any other commissioner. Congratulations and thanks for the laughs!