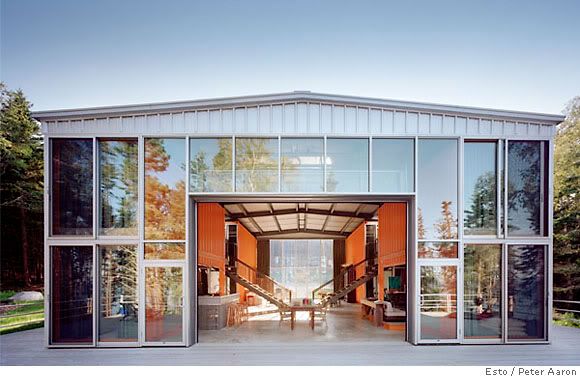 Peter DeMaria, the architect responsible for championing the reuse of Intermodal Steel Building Units (ISBUs) aka "shipping containers" for housing, has a Tampa connection.
Tampa Armature Works
, an 85-year-old Florida company, makes the ISBUs to Mr. DeMaria's specs and ships them to California. If you believe as we do that the ISBUs can be an economical and aesthetically pleasing quick fix to public housing and would like to learn more and see how they are made and installed, please click this link to a
Bob Villa video
. The 6-chapter video chronicles the building of hurricane resistant low income housing using ISBUs in St. Petersburg. It offers an exciting and informative look at how the ISBU exceeds the Florida hurricane building code and will squash any reservations about using them here. The chapter on the NASA spray-on ceramic is quite fascinating. The thin coating has an amazing R-factor of 20 and is shown being sprayed on site.
MVB believes using the fruits of NASA technology and recycling shipping containers is a viable quick-fix solution to closing the affordable housing gap and supplying much needed public housing in Dade County and urge its usage.