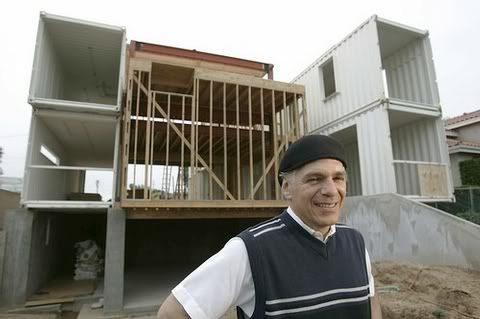 Leave it to Californians to show us the way. Architect Peter DeMaria is using old shipping containers and building homes from them. They are half the cost of a typical California home (approximately $125.00/s.f. instead of $250.00/s.f.). Seems the trade deficit has created a surplus of these babies known in the business as IBUs (Intermodal Building Units). Insulation is a NASA developed ceramic coating a little thicker than a credit card which is sprayed on the inside and outside of the IBUs. Some homeowners are spray painting them with bright automotive colors.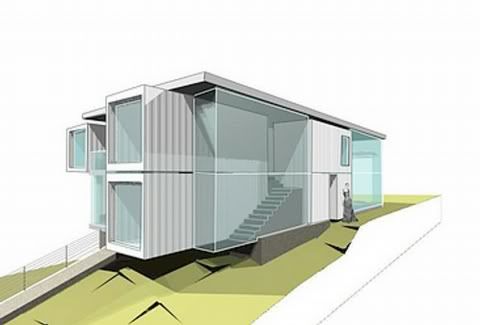 When stacked, it is possible to create roof heights of 20' or more. This seems like one answer to creating public housing in Miami-- provided there is a system of checks and balances to keep corrupt officials and bureaucrats from stealing public dollars allocated for these projects-- which the recent
Miami Herald
series "House of Lies" led by reporter Debbie Cenziper points out will be an uphill battle. Used IBUs now cost about $2,000.00 each but once word gets out that there is a demand for them, I'm sure the price will go up.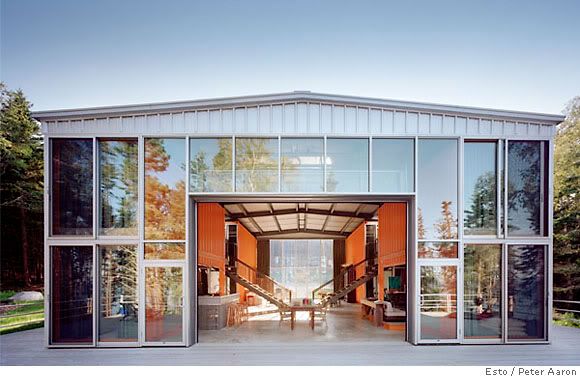 Looking at some of the houses already built, this kind of contruction might also be a solution to building affordable
luxury
workforce housing-- an oxymoron if ever there was one. As an example of what is possible, a 3,500 s.f. IBU home was built in California that has 4 bedrooms, 3.5 baths, with 20' ceilings for $125.00/s.f. The ironic thing about all of this? The used IBUs come from Florida.
That's my opinion. What's yours?