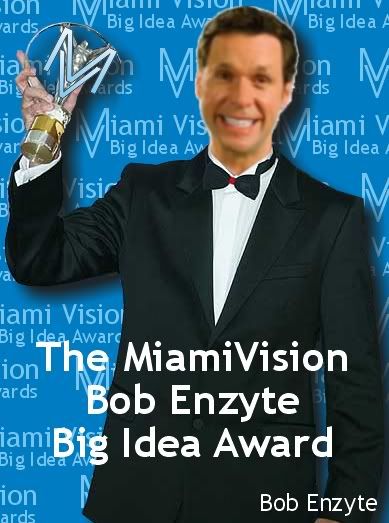 Bruce Rubin
for his August 6th Miami Herald Letters to the Editor "Big Idea":
Opa-locka an option
Remember when Eastern Airlines was the king of Miami? Then, suddenly, the king was not just dethroned, but beheaded. It took years to replace the airline's revenue contribution to Miami International Airport, not to mention its philanthropic involvement in many facets of the community.
At that time, it would have been reasonable to expect that government and aviation officials never again would allow the airport's economy, not to mention a good chunk of our overall financial health and welfare, to be held hostage to one airline.
Oops -- it seems that one slipped by us, because here we are again, but worse off than before. Now we're dealing with the new Terminal A, otherwise known as the Interminable Walk to the Gate -- or the money pit.
It would be easy to blame American Airlines. The airline mounted an effective, hard-nosed lobbying effort, combining financial support with a gun-to-the-head approach. But that's what corporations do. When push came to shove, our government caved yet again. Instead of continuing this revolving door of aviation directors, why not just hand the keys over to American Airlines? That's who is in charge, anyway. With all the cost overruns, there's no way that MIA is going to attract the Jet Blue kind of carrier. The costs to use the airport already are too high.
But we can still fix this problem. MIA is a lost cause, but Opa-locka Airport isn't. There sits a vastly underused airport that can be spruced up and used to entice Southwest Airlines to start flying in and out of Miami. You don't think Jet Blue will fly out of both Broward and Miami-Dade counties? Why not? It flies out of all three of New York airports, Kennedy, LaGuardia and Newark.
Such an effort will not only add short-term gains to the local economy. If done properly, it should boost long-term revenue and provide convenience to residents and tourists. It just takes a bit of leadership.
BRUCE RUBIN, Miami
Bruce, we couldn't have said it better. Congratulations on your award!