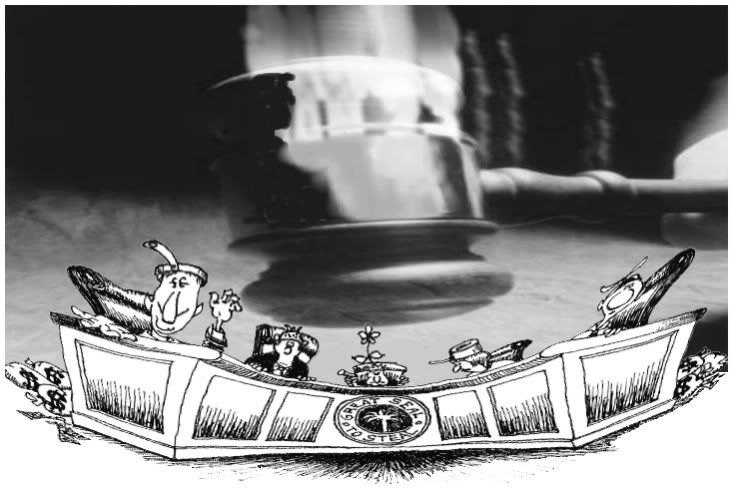 In what the Miami Herald describes as a "stunning decision," the Florida Supreme Court yesterday made it more difficult for local government to rob Peter Public to pay Paul
Megaproject
. Instead of leaving it up to the whims of city commissions to decide whether or not public projects costing hundreds of millions of dollars should tap into community redevelopment agency (
CRA
) funds-- generated by property taxes within a specific blighted community slated to be used for improvements there-- now the state requires voter approval. This means that projects like the Port of Miami tunnel are in jeopardy since the city of Miami couldn't' figure how to contribute their $50 million share of the $1.2 billion+ project without tapping
CRA
funds-- which is a good thing from our point-of-view. Now, maybe our elected officials will consider a less costly alternative
MVB
has been advocating since
day one
: reviving use of the already existing rail line running into the port. Also, that extra $50 million burning a hole in the
Omni
CRA
pocket can now be directed towards a
BayLink

monorail
-- which actually serves the people and runs through the
Omni
CRA
.
UpDate

(10/11):
The port tunnel project gets a reprieve from its developers. Instead of cancelling the project because of the missed September 30
th
deadline, they will now extend the deadline
indefinitely
until closing. This extra time will allow the City of Miami to find the $50 million needed to make this a go.
UpDate (12/13/08):
Christmas comes early with the announcement that the tunnel project succumbs to a well-deserved death when the state and Bouygues Travaux Publics can't agree on terms. Hurray!