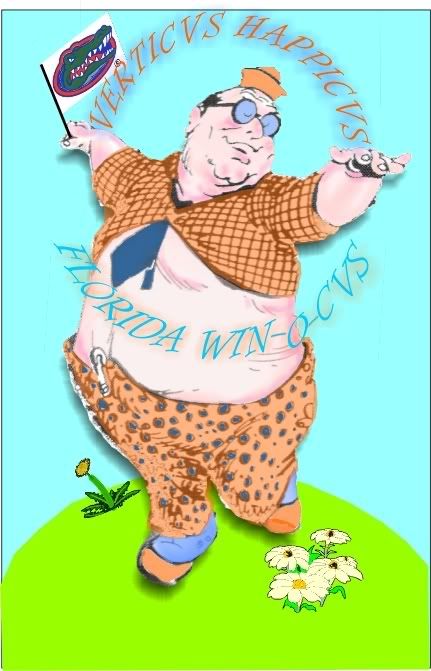 Push the button to enhance your blogging pleasure!
It took over a hundered years, but the University of Florida Gators tonight did something no other college team has ever done before. Tonight it became the first NCAA school to own back-to-back national championships in basketball and football in the same year. That's something all Floridians can be proud about. The Gators did it by beating Ohio State 84 to 75. Kudos to the "Gator Boys," the starting five who agreed to stay together as a team for one more year last season instead of jumping to the NBA. Selflessness, what a concept! So rare in today's sports. And so well-rewarded.
Some stats on the team and the school:
No team has won back-to-back titles with the same starting lineup. Until tonight.
No college basketball team has won back-to-back titles since Duke in 1992.
Florida won its first national championship in 1968, in men's golf. Since then, the Gators have won national titles in women's swimming, gymnastics, women's golf, women's track, women's tennis, football, soccer, and basketball.
The University of Florida has the highest admission standards in the state. The average SAT score is 1400. That was the requirement for the Honors Program just a few years ago.
25,000 apply for fewer than 7,000 openings each year.
My kids go there! Ye-haw!
Way to go Gator Nation!