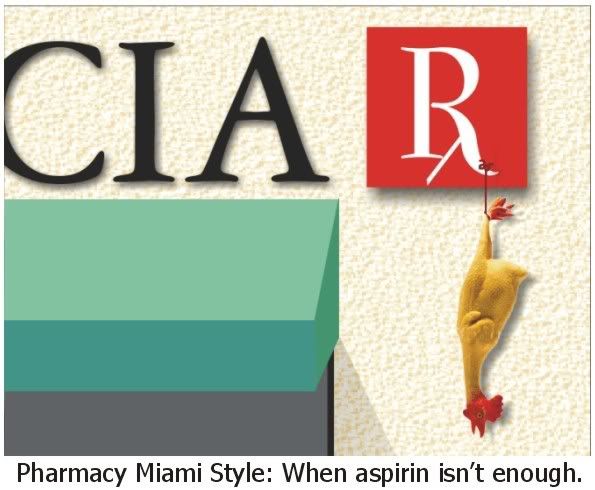 Inspiration found in today's Miami Herald front page story's opening paragraph:
Noriel
Batista has had little peace since a swarm of Coral Gables police officers burst onto his property, disrupting a Santeria ritual intended to initiate him into a special order of his religion's priesthood.
''It has ruined my life,'' said Batista, a Cuban-born pharmacy owner who bought the home on
Casilla
Street nine years ago.
Business at his Coral Way pharmacy has suffered, he says. Neighbors expressed outrage that animal sacrifices -- in this case, 11 goats and 44 fowl -- were taking place in the City Beautiful.
Shortly after the June incident made the news, Batista received a handwritten note, scrawled in the margins of a Miami Herald article: America has become a dumping ground for trash like you. Go back to Cuba and take your animal sacrifices with you.
We highly recommend reading the story by
Tere
Figueras
Negrete
and Elaine
DeValle
. Only in Miami (and certain parts of Coral Gables).