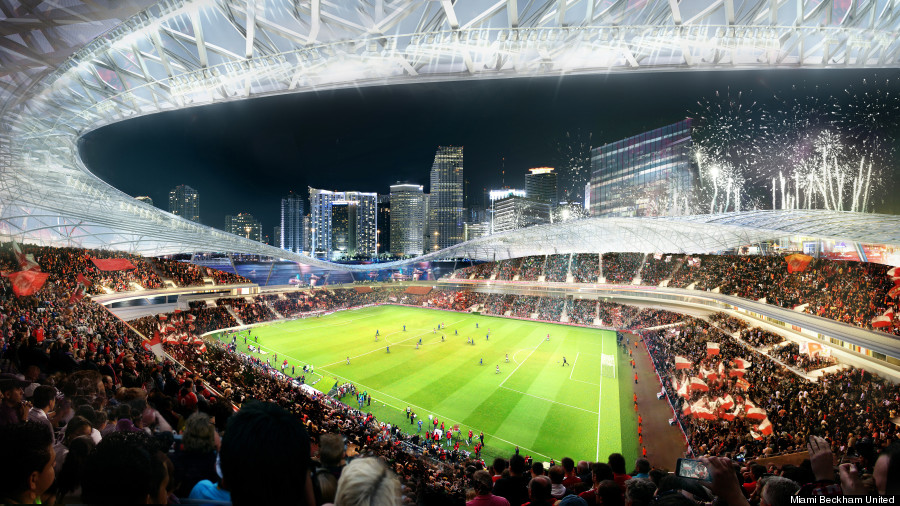 Please click to enlarge.
Excuse me, but as much as I love Arquitectonica's work, I'm not swooning over their design for the PortMiami soccer stadium. Remove the "roof" and put the cost of building it into adding more seats. 25,000 isn't enough and will only require additional construction down the road.
I'd also put those extra seats on the side of the field facing downtown Miami, either on another level or sloping further back and upward like the sublime Rose Bowl. In MVB's approach, the stadium would be top heavy toward the east and shallower on the western edge to reveal as much as the downtown skyline as possible. In other words, it would be a tilted bowl with the soccer field sliding down toward the other end.